Hello and welcome back. Today I want to discuss the Modern Baby Nursery. The Nursery has evolved since I was born.
Back in the dark ages my parents Idea of my nursery was my crib in a small room with a mobile hanging over it. Today things are slightly different.
The modern Nursery is equipped with all the latest gadgets. Baby Monitors, Clothing that monitors the baby's heart rate, Clothing that monitors a baby's breathing.
The fact is that we live in a technological world and there are several devices that we recommend for the high tech Nursery. These are the 5 must have tech Items for the modern baby nursery
---
Must have #1 – Nanit Baby Monitor
There is no better feeling when you are a parent than knowing your baby is safe and secure, and there is no better way to achieves that goal than with a state-of-the-art Monitoring system.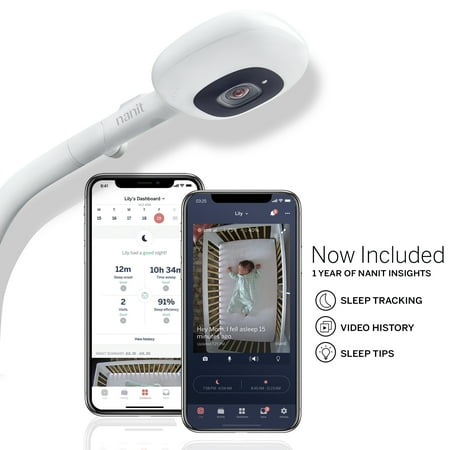 It is our opinion that the Nanit Company Offers the most technologically advanced Baby monitoring system on the market. The Overhead camera from this wall mounted unit gives you a birds eye view of your baby's world.
Nanit monitor is the only monitor that tracks everything in and around your baby's crib. Nanit then processes this data to give you guidance personalized to help you baby sleep easier. We all know that the better the baby sleeps the better you sleep.
Night Vision, night light temperature and humidity sensors help ensure your baby's comfort. Real Time motion and sound alters tell you when your baby is moving. For the Baby nursery this is an absolute must have.
---
Must Have #2 – Nanit Breathing wear
The Nanit Breathing wear starter pack Monitors your baby's breathing without putting sensors on your baby. The unique pattern was custom designed to be read by the Nanit Plus Camera. This makes it easy to track your baby's movement and breathing.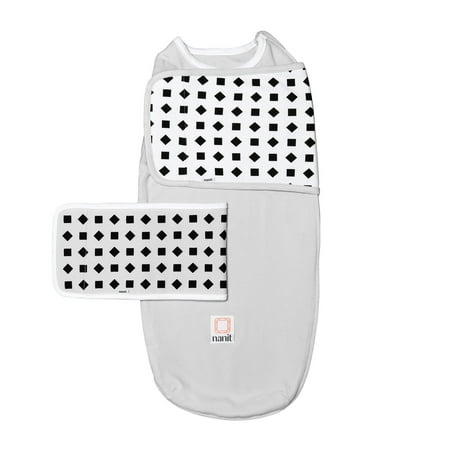 The easy two-way zippers makes nighttime visits a breeze. It comes with a winged foot area making sure your baby has enough room. 100% Cotton machine washable.
This garment is the ultimate blend of comfort and High Tech. This is the must have in High tech sleep ware. The open hook and loop attachments assure a perfect fit as your baby grows.
The unique Nanit pattern wraps around the entire band making sure your baby's breathing can be monitored even if the infant is moving or rolling.
---
Must Have #3 – Nature Smart Mobile
The Nature Smart Mobile was designed by Clinicians to promote child development and to meet current safety guidelines. Most major Pediatric Hospitals choose to use this product because of the features.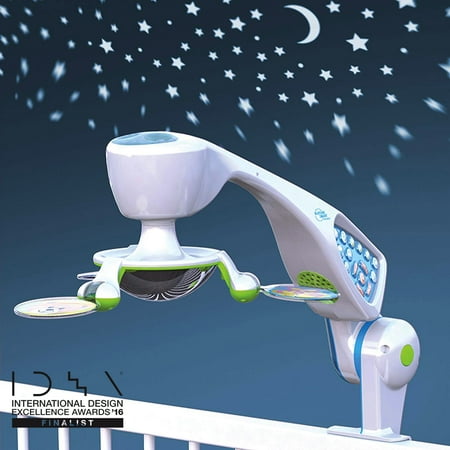 Safety Features
Choking hazards and SIDS – The mobile have no parts that could be placed or fall in with the baby ( Items in a crib have been linked to SIDS and can cause a potential choking hazard).
Infection Control – [The CDC recommends that recently touched surfaces around babies be routinely cleaned and disinfected. https://www.cdc.gov/flu/protect/infantcare.htm The Nature Smart Mobile is designed with no gaps that could to hide pathogens. The design allows for easy disinfection and clean up. This is a great Item for the Baby Nursery.
Child development Features
Auditory – Nature Smart Mobile offers a Calibrated full slate of sound options that includes an In-Womb Heart Beat. (the sounds was selected by Audiologists and Clinicians to provide the perfect balance between hearing comfort and stimulation).
Vision – The Mobile features black and white viewing plates. Infants have a vision range of about 12 inches and they are more attracted to black and white. The Mobile can be adjusted as the baby grows and color viewing plates can be added, as the baby grows they become more interested in color and the vision range increases.
---
Must Have #4 –
Fisher-Price Smart Connect Deluxe Soother
If you already have children you know the difficulties of getting them to sleep at night. If you are a first time parent you will soon find out. Sometimes it is no easy chore to get the little ones to bed at night and I get it. That is why this is my #4 must have tech item.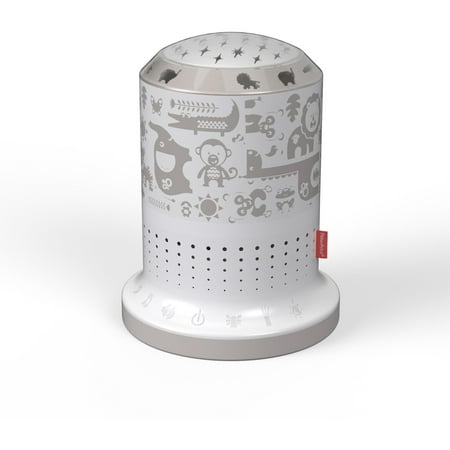 The Fisher-Price Smart Connect Delux Soother requires no Batteries it plugs into the wall for all night soothing. It is equipped with a variety of gentle songs and sounds along with soothing light projections to help calm your little bundle of joy.
Best of all you can control everything from your smart device (Smart Device not included). Adjust the Music or lighting from anywhere in the house and do it without disturbing the little one.
You can even create a customized bedtime routine for your baby. With the Fisher-Price Smart connect Delux Soother getting your baby down for the night can be quick and easy. Trust me this one is Totally worth it.
---
Must Have #5 –
AirSense Smart Air Quality Monitor
Equipped with sensors that are top of the line this Smart Air Monitor and purifier tells you about the Temperature, Humidity and Air Quality in your Baby's Room. Volatile Organic Compounds or V.O.C. are potentially hazardous compounds.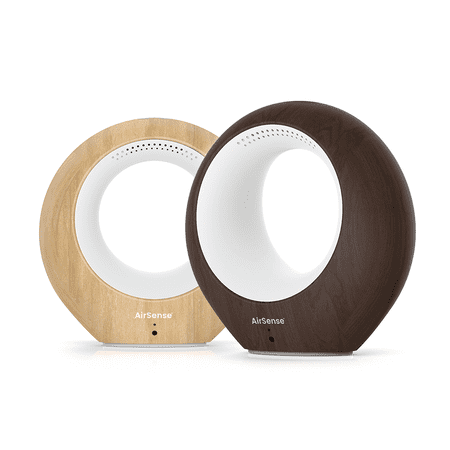 This Monitor will notify you if VOC such as Ammonia, Methane or Carbon Monoxide are detected. If the quality of the air in the room changes the color of the air quality lights will change as well. You can choose custom colors that you prefer for the lights.
In addition, the Monitor features Two way Speakers and an Alarm. AirSense Monitor also comes with a FREE Baby Care app (Android and IOS Compatible) To control your AirSense form your Smart Device ( Smart Device Not Included).
---
In Conclusion –
As I said earlier, time sure have changed since I was a child. I hope that I have answered any questions that you may have had. In the event you do have a question please leave it in the comment section below and I will respond as soon as possible.
These are not the only High Tech items available for a Baby Nursery. These are just My Top 5 Must have Tech Items. If you enjoyed the article please leave a comment below and share it with your friends. Until next time Have a Blessed Day.
Please follow and like us: